Cozy Apartment in Los Gigantes
Date added: 08/26/21
Post Updated: 2021-08-26 13:31:55
Bedrooms: 1
Bathrooms: 1
Floors: 2
Area: 47 m²
Type: Apartment
Description
Cozy apartment  in Los Gigantes for sale. The apartment is located in the famous square of Los Gigantes. It is located on the second floor and the apartment is very bright. The apartment has a nice living room, one bedroom, a bathroom, a lovely kitchen and a balcony. The usable area is 47 square meters. This apartment has NO monthly utility bills,  what makes this apartment very special.  Los Gigantes has a marina, the beach is within walking distance. Nearby is a supermarket, school, sports complex, bus stop, bars-cafes. Puerto Santiago and Los Gigantes have many different leisure options.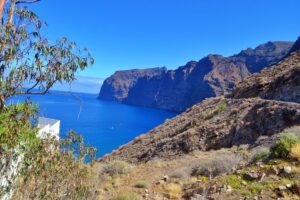 Cozy apartment in Los Gigantes for sale, is a very good investment opportunity. Take the first step towards your new home.
Come enjoy the best climate in the world in Los Gigantes. The apartment can be visited at any time convenient for you.
There is interesting info about Housing price index of The National Statistics Institute.
If you are looking for a specific home or property and want us to help you locate it, we are sure we can find it for you. We collaborate with most of the agencies and professionals in the sector.
Don't hesitate to   Contact us 
+34 602 677 547